Chris & I recently endeavored into an UpOnOne.com bike build. The purpose of this build was to showcase all of the best stunt parts and accessories available by building 2 stunt bikes that could be used in both a parking lot and on the street.

The bike build would have never been possible without the amazing staff at Hobbs Automotive. Hobbs Automotive has been in business since 1986 and has been family run ever since. If you are looking for a used clean title or salvage title bike, THIS IS THE PLACE. Their website is constantly updated and all kinds of great deals are available. This is not just a sport bike shop; they have everything from sport bikes, cruisers, dirt bikes, atv's, cars, trucks, buses, trailers, jet ski's, and boats. Basically if you are looking for something with a motor in it, chances are they have something for you. Located in Auburn, New Hampshire they will not only set you up with exactly what you need but will also ship it to you for a great price.

Being the title sponsor of this build, the guys at Hobbs Automotive have supplied us with a beautiful 2006 CBR 600RR. I picked out the bike specifically because it is something I have wanted for a while. The condition that they described it as was identical to the way I received it. The bike was shipped to me in a crate exactly how a new bike is shipped to dealers with everything I needed to get the bike titled.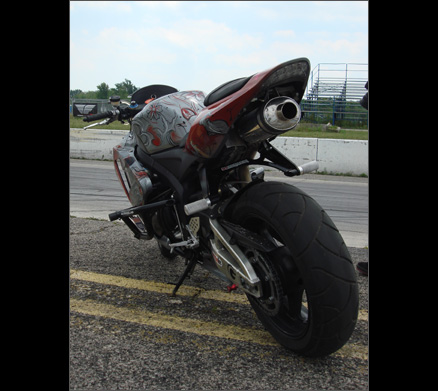 If you want to see what they have available please visit them at:

www.HobbsAutomotive.net or go to:

32 Manchester Rd
Auburn, NH
03032 or call them at:

603-483-5803

Hobbs Automotive gets the UpOnOne.com seal of approval!